Valve Gate Systems
Valve gate nozzle is used for direct injection molding where cosmetic appearanceis critical (No gate vestige).
The nozzles are design for processing General and Engineering material,With or without additives giving a wide range of application for highly accurate shut off design.
Salient Features
Clean surface finish (no gate vestige).
Large gate diameter (reduce fill time).
Minimum injection pressure loss.
Low shear rate.
Long life with minimum wear and low maintenance.
Defined gate opening for optimal process control (Sequence timer).
Optimize Processing windows.
Short cycle time.
Optimal temperature Control.
Minimizes in-molded stress and warp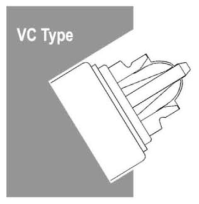 VC type valve nozzle use for general application of valve system. Suitable for almost all type of resins and glass fiber filled materials. Zero gate vestige with a visible gate mark. Enable easy color change.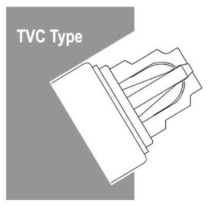 TVC type valve nozzle is similar with VC type expect with gate bush attached.This allowed easy replacement of gate due to wear and tear.Bush mark visible on product with zero vestige.Enable easy color change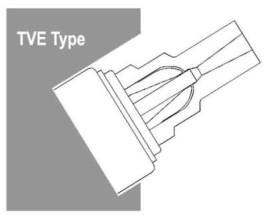 TVE type vavle nozzle has the same feature as tvc type.It has an extended bush,allow machining for special applications and contours.Enable easy color change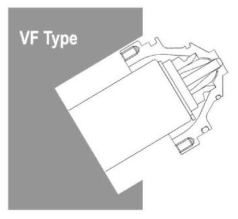 VF type type is design to enable hot or cold fluid to flow around the bush. Moulding condition can be improved for engineering plastics. Enable easy color change.